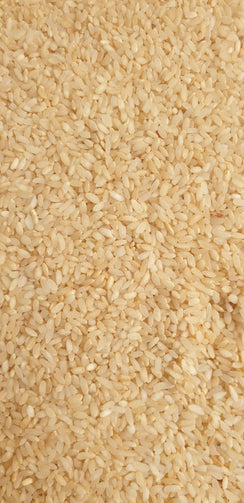 Chitti Muthyalu: South Indian Biryani White Rice (3kg)
Chitti Muthyalu: South Indian Biryani White Rice (3kg)
Regular price

Sale price

Rs. 540.00
Tax included.
Shipping
calculated at checkout.
Delve into the aromatic essence of the South Indian Biryani with our Chitti Muthyalu rice, aptly named 'small pearls'. This samba variety is renowned for its super fine, short grains that infuse every dish with an unmatched flavor and texture. Perfect for crafting the most flavorful pulao and biryani, it's not just a rice, but an experience.
At Bewild, we're always committed to bringing you the best, and while many of our products hail from the fertile grounds of Beforest farm, this special Chitti Muthyalu variety comes with a unique story.
Sourced with care, this rice is grown in the farms of friends of Beforest, ensuring the same trust, love, and commitment to quality that you've come to expect from us.
Beyond its delightful taste, Chitti Muthyalu offers health benefits galore. Rich in calcium, it's your daily dose to fortify bones and muscles. Its iron content boosts hemoglobin levels, and the high dietary fiber ensures smooth digestion.
Choose Chitti Muthyalu for your table and embrace the finest of South Indian culinary traditions. 🌾🍚
Couldn't load pickup availability