Bitter Gourd Juice
by Bewild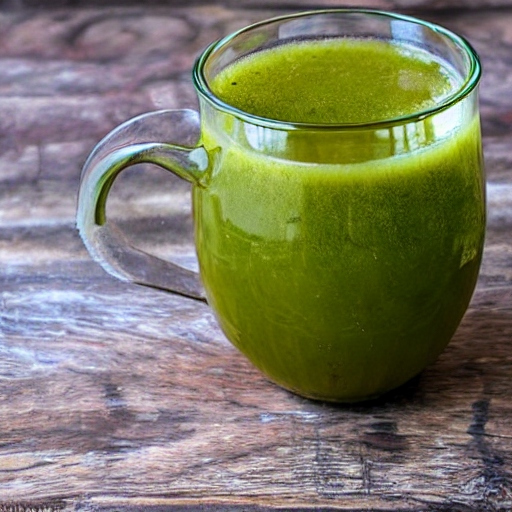 Discover the Health Benefits of Bitter Gourd Juice: The Ultimate Guide to a Nutritious and Refreshing Beverage
Are you looking for a nutritious and delicious soup recipe that your little one will love? Look no further than this bottle gourd and cauliflower soup! Packed with vitamins and minerals, this soup is perfect for babies and toddlers who are just starting to explore new flavours and textures. Plus, it's easy to make and can be customised to suit your child's tastes. Give it a try and watch as your little one slurps it up with delight!
Bitter gourd is a rich source of nutrients and antioxidants that can potentially help lower blood sugar levels and improve overall health.
Ingredients:
1 cup deseeded and roughly chopped bitter gourd (karela)
1/2 tsp lemon juice
salt to taste
Cooking Time:
5 mins
Method:
To make karela juice, combine the karela and ½ cup of water in a mixer and blend till smooth.
Strain the mixture using ½ cup of water.
Add the lemon juice and salt and mix well.
Pour equal quantities of the karela juice into 2 small glasses and serve immediately.
Tips/Precautions
Dilute it with the right proportions of water and spike it up with a little salt and lemon juice.
Health benefits
It is suggested that diabetic people have healthy karela juice first thing in the morning on an empty stomach. Doing this regularly is sure to avoid unnecessary spike in blood sugar levels.
Being a good source of potassium, Karela Juice is beneficial for those with high blood pressure too.
Antioxidants vitamin A and vitamin C work to give you glowing skin, healthy eyesight and better immunity too.
Being low in carbs, this bitter gourd juice for weight loss, blood pressure, glowing skin helps in weight loss too.