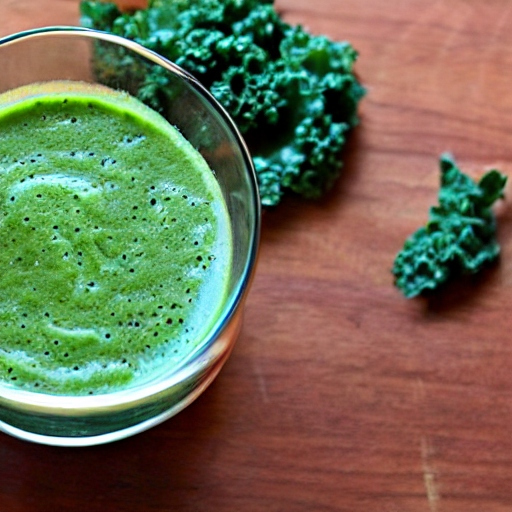 Green Goodness: The Ultimate Kale Smoothie Recipe
Boost Your Health with a Refreshing Kale Smoothie
Looking for a quick and easy way to boost your nutrient intake? Try a delicious kale smoothie! Packed with vitamins, minerals, and fiber, this nutritious drink is the perfect way to start your day.
Kale is a nutrient-dense leafy green vegetable that is rich in vitamins, minerals, and antioxidants, and has been linked to several health benefits including improved heart health and reduced inflammation.
Ingredients:
1/2 cup riped avocado cubes
1 1/2 cups roughly chopped kale
1 cup mango pulp
1/2 cup ice cubes
Cooking Time:
10 mins
Method:
Combine all the ingredients in a mixer along with ½ cup of chilled water and blend till smooth.
Tips/Precautions
You must just ensure that this smoothie is served immediately after preparation because it tends to blacken in colour after a while and also gets thicker.
Health Benefits:
Kale smoothies are a great source of antioxidants and anti-inflammatory compounds, which can help protect your body against chronic diseases. Additionally, kale is packed with vitamins A, C, and K, as well as iron and calcium, which can support healthy bones and immune function. Finally, the fiber in kale can aid digestion and help you feel fuller for longer.