Lauki Ka Halwa Recipe
by Bewild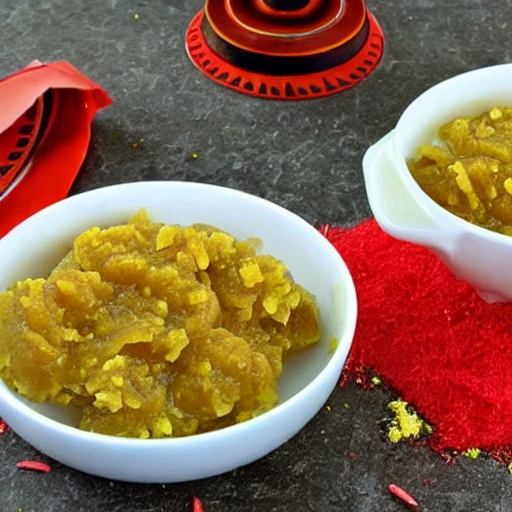 Luscious Lauki Delight: How to Make the Perfect Halwa
Are you looking for a unique dessert recipe that is both healthy and delicious? If so, you're in the right place! Lauki Ka Halwa is the perfect way to end any meal.
Bottle gourd is a low-calorie vegetable that is high in fiber and may help improve digestion and promote hydration.
Ingredients:
1 cup grated bottle gourd (doodhi / lauki)
1 1/2 tsp ghee
1/4 cup sugar
2 tbsp milk
1/2 cup grated mawa (khoya)
Cooking Time:
15 mins
Method:
Heat the ghee in a deep non-stick kadhai, add the bottle gourd and sauté on a medium flame for 2 to 3 minutes.
Add the sugar and milk and cover and cook on a slow flame for approx. 4 to 5 minutes, till the bottle gourd is soft.
Add the khoya, mix well and cook on a medium flame for 1 to 2 minutes, while stirring continuously.
Remove from the flame, garnish with chirongi nuts and allow to cool completely.
Refrigerate for at least 1 hour.
Serve chilled.
Tips/Precautions
You must use freshly grated dudhi in the halwa and we have not removed the water. When the dudhi has become soft while cooking then add the sugar.