Lemon Grass Infusion Drink
by Bewild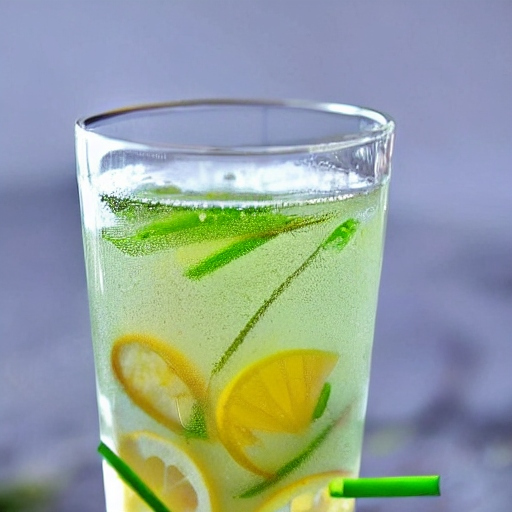 Lemongrass Delight: Refreshing Infusion to Soothe Your Senses
A refreshing and aromatic herbal beverage made by steeping lemongrass leaves in hot water.
Ingredients:
1 cup finely chopped lemongrass (hare chai ki patti)
1 cup mint leaves (pudina), finely chopped
6 tbsp sugar
1 tbsp lemon juice
2 bottles lemonade
2 to 3 ice-cubes, to serve
mint leaves (pudina) to garnish
a few lemon slices to serve
Cooking Time:
15 mins
Method:
Combine the lemon grass, mint leaves and sugar with 2 cups of water in a pan and bring it to a boil.
Remove from the fire, allow to cool and purée using a hand blender. Add the lemon juice and mix well. Strain through a muslin cloth to get an infusion.
In each serving glass, put 2 to 3 ice-cubes and pour ¼ cup of the infusion.
Top with the lemonade and garnish with mint leaves and a lemon slice.
Repeat for the remaining infusion and lemonade to make 4 more glasses.
Serve immediately.
Precautions and Tips:
Remember to wash the mint and lemon grass thoroughly before using it.