Nutritious Green Chutney
by Bewild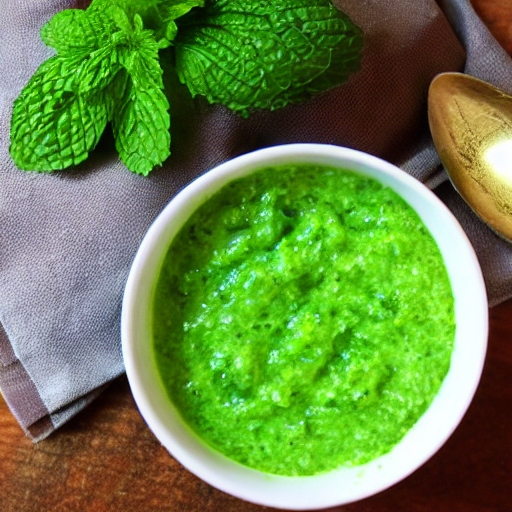 Green Goodness: Nutrient-packed Mint Chutney to Elevate Your Meals
Made with fresh mint leaves, cilantro, and a blend of spices, this chutney is a healthy addition to any meal. Packed with antioxidants and other nutrients, it's a tasty way to add some extra nutrition to your diet. Mint is known to aid digestion, improve respiratory health, boost immunity and promote oral hygiene.
Ingredients:
2 cups chopped mint leaves (phudina)
1 cup chopped coriander (dhania)
3/4 cup sliced onions
1 tbsp lemon juice
1 tsp sugar
4 to 6 green chillies, roughly chopped
Salt to taste
Cooking Time:
10 mins
Method:
To make nutritious green chutney, combine all the ingredients and blend in a mixer to a fine paste using little water.
Transfer the paste into a bowl and refrigerate for at least 1 hour.
Tips/Precautions
You can enjoy this chutney to perk up many snacks.
Health Benefits:
This easy-to-make low-fat chutney is rich in folic acid, vitamins, and proteins, making it a nutrient-loaded treat.