Palak Kale and Apple Juice Recipe
by Bewild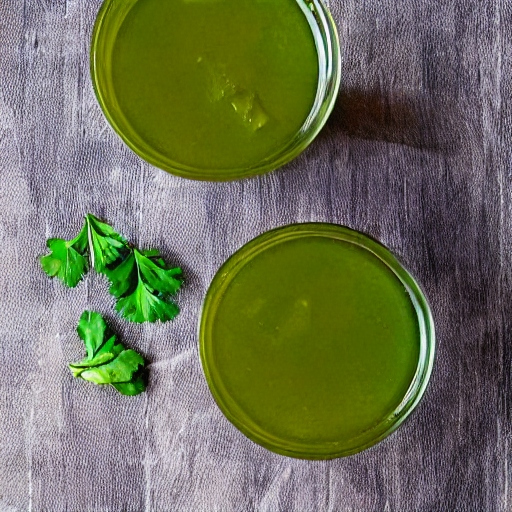 Power Up Your Day with Palak, Kale and Apple Juice
Looking for a nutritious and refreshing drink that's packed with essential vitamins and minerals? Look no further than this palak kale and apple juice recipe. Combining the goodness of leafy greens with the sweetness of apples, this juice is not only delicious, but also a great way to give your body the nourishment it needs. Whether you're looking for a post-workout pick-me-up or simply want to start your day off right, this juice is sure to hit the spot.
Kale is a nutrient-dense leafy green vegetable that is rich in vitamins, minerals, and antioxidants, and has been linked to several health benefits including improved heart health and reduced inflammation.
Ingredients:
2 cups roughly chopped spinach (palak) , washed and drained
1 cup kale , torn into pieces , washed and drained
1 cup bottle gourd (doodhi / lauki) cubes
1/4 cup chopped amla (indian gooseberries)
1 cup green apple cubes
1 tbsp honey
Cooking Time:
15 mins
Method:
Combine all the ingredients in a mixer along with 2 cups of chilled water and blend till smooth.
Pour equal quantities of the juice into 4 individual glasses.
Refrigerate the palak kale and apple juice for at least 1 hour and serve chilled.
Tips/Precautions
The vitamin C is a volatile nutrient, so have this drink immediately on blending.
If you are avoiding the use of honey, you might have to reduce the quantity of amla.
Health Benefits:
This Palak Kale and Apple Juice recipe is not only delicious but also incredibly healthy! The combination of spinach and kale provides a wealth of vitamins and minerals, while the addition of apple adds natural sweetness and antioxidants. Some of the potential health benefits of this recipe include improved digestion, reduced inflammation, and boosted immunity. Give it a try and enjoy the benefits of this nutrient-packed juice!