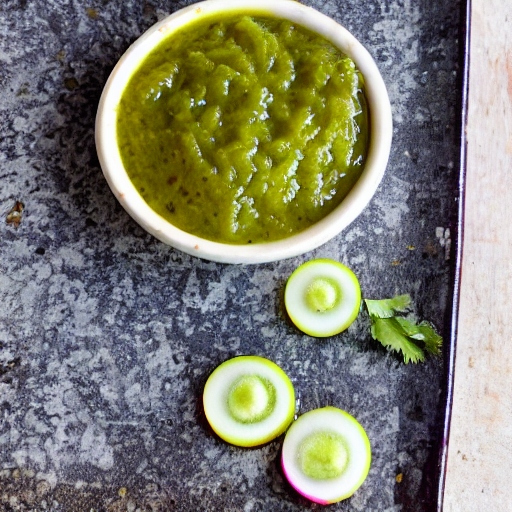 Spice Up Your Meal with this Delicious Radish Chutney Recipe
Looking for a new way to add some zest to your meals? Have you ever tried incorporating radish chutney into your cooking routine? This flavorful and easy-to-make condiment is sure to add some spice to your life. Radish is a low-calorie root vegetable that is high in vitamin C and fiber, making it great for digestion and boosting the immune system.
Ingredients:
1 cup grated white radish (mooli)
1/4 cup chopped mint leaves (phudina)
1/4 cup chopped coriander (dhania)
2 tsp roughly chopped green chillies
1/2 cup fresh curd (dahi)
salt to taste
Cooking Time:
10 mins
Method:
To make radish chutney, combine all the ingredients in a mixer and blend to a smooth mixture. Serve the radish chutney immediately or store refrigerated till use.
Tips/Precautions
Do not add water for blending, as curd helps to get the necessary texture of the chutney.
Use this chutney within 2 days, else radish might release a strong odour.
Health benefits
The radish in healthy mooli chutney has a good amount of vitamin C in radishes, is an antioxidant and possesses anti-inflammatory properties too. The mint is known for its cleansing effect, while coriander has antioxidants lutein and zeaxanthin which exhibit heart protective benefits.