Thai Green Kodri
by Bewild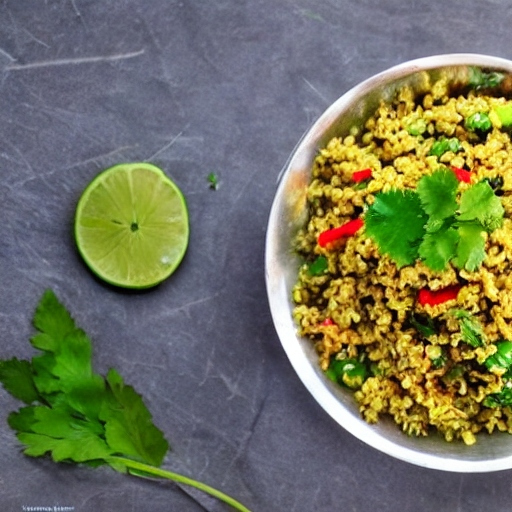 Diabetic Friendly Lemongrass Recipe
If you're looking for a healthy and satisfying meal, try making this Lemongrass Thai Green Kodri. Lemongrass is a key ingredient that has many health benefits, including calming properties and aiding digestion.
Ingredients:
1 cup kodri (varagu)
2 tsp oil
1 bayleaf (tejpatta)
1 small bundle lemongrass (hare chai ki patti), tied well
salt to taste
1/4 cup finely chopped coriander (dhania)
1/4 cup finely chopped mint leaves (pudina) leaves
2 green chillies, finely chopped
1/4 cup finely chopped basil
2 tbsp coconut milk powder
Cooking Time:
30 mins
Method:
Clean, wash and soak the kodri for 5 to 7 minutes. Drain and keep aside.
Boil a vessel full of water, add the kodri, ½ tsp of oil, bayleaf, lemon grass bundle and salt and simmer for 10 to 12 minutes or till the kodri is cooked. Discard the bayleaf and lemon grass bundle.
Drain, refresh using cold water, drain again and keep aside.
Heat the remaining oil in a deep pan. Add the green chillies and sauté for a few seconds.
Add the cooked kodri and salt and sauté, while stirring continuously for 5 to 7 minutes.
Remove from the flame, add the coriander, mint leaves, basil and coconut milk powder and mix well.
Serve immediately.
Precautions and Tips:
Remember that 1 cup yields 2½ cups of kodri.
Health Benefits:
It is highly recommended that this recipe be relished by diabetics only occasionally and in small quantities. This is just a mere 'treat' and does not qualify for a regular diabetic menu.